Conquer The 2021. Choosing To Make Wise Choices: 4 Foolish Traits To Avoid In Your Life.
Be wise.
"Those who live according to the flesh have their minds set on what the flesh desires, but those who live in accordance with the Spirit have their minds set on what the Spirit desires. The mind governed by the flesh is death, but the mind governed by the Spirit is life and peace" Rom. 8:5-6
As we come closer to Christmas and start getting ready for the new year, we start thinking about what goals we want to set and what we want to accomplish.
I think setting goals is great, but the reality is if we do not start changing our behavior and making more wise choices, our goals won't matter much.
In today's verse, we see two contrasts – foolish and wise. Having our mindset on fleshly desire is foolish and brings failure and death; having our mindset on the Spirit's desires is to be wise and it brings life and peace.
When we are wise, we act according to what the Bible tells us. This pleases the Lord and sets us for success.
Thinking about a foolish person, I remembered Samson's story. It's very painful and sad.
Samson was set apart by God even before he was born. God had big plans for him; God wanted him to lead Israel, to be one of Israel's judges. He gave him a very special gift – incomparable strength and boldness. He also was raised by parents who obeyed the Lord.
However, instead of him choosing to be wise, he started making very unhealthy and toxic decisions in his life, and sadly, he set up his life for failure and death (literally!).
Samson had certain prohibitions because of the Lord's specific calling to him, but also as an Israelite man, he wasn't supposed to be married to women from outside of Israel.
His story unfolds in Judges chapter 13-16. In two different accounts, we see how Samson decided to go after Philistine women against the Lord's instructions – the first one leading to the death of his wife and her family 15:6, the second one led to his own death 16:30.
Even though at the very end of his life he cried out to the Lord for a last chance to bring Him glory and fulfilled his purpose, his life was marked by all the unwise decisions he made.
As Christians we need to be careful not to end like him, not living wise lives. The Lord has also called us and set us apart with a specific purpose and special gifts, but if we are not careful, we too can start choosing to live foolishly.
We need to trust less in our skills and the strategies we could plan to be successful and more in God and His faithfulness towards us.
It's not about how good we are, it's about our ability to make wise decisions and to obey God.
Four foolish traits of Samson's life to avoid:
1) He refused the command of the Lord about not having any foreign women (He disobeyed God).
2) He let anger consume him.
3) He was quick to get offended and used his rights as an excuse to harm others.
4) Because of his foolish actions people got hurt.
If we have all the right tools and skills, and yet don't make wise choices we are still set up for failure.
As I scroll down on Instagram, I see a lot of goal planners, strategy organizers, and guides to help us accomplish our dreams for the next year, however, I see little about people suggesting to us to take a moment to examine our behavior, to ponder this past year and ask the question of whether we acted as a wise or foolish person, and to renew our thinking.
The first goal to real success is to nurture a relationship with God. Trusting Him. Obeying Him. If anything, 2020 showed us that just because we have something in writing that doesn't mean that it is going to happen.
We are not in control and we will never be, but the more we spend time with God the more we learn to trust Him and realize that all He wants is for us to give Him the space to work miracles in our lives.
After Samson's failure, finally, he surrendered completely to God, and only then, Samson was able to fulfill his purpose.
---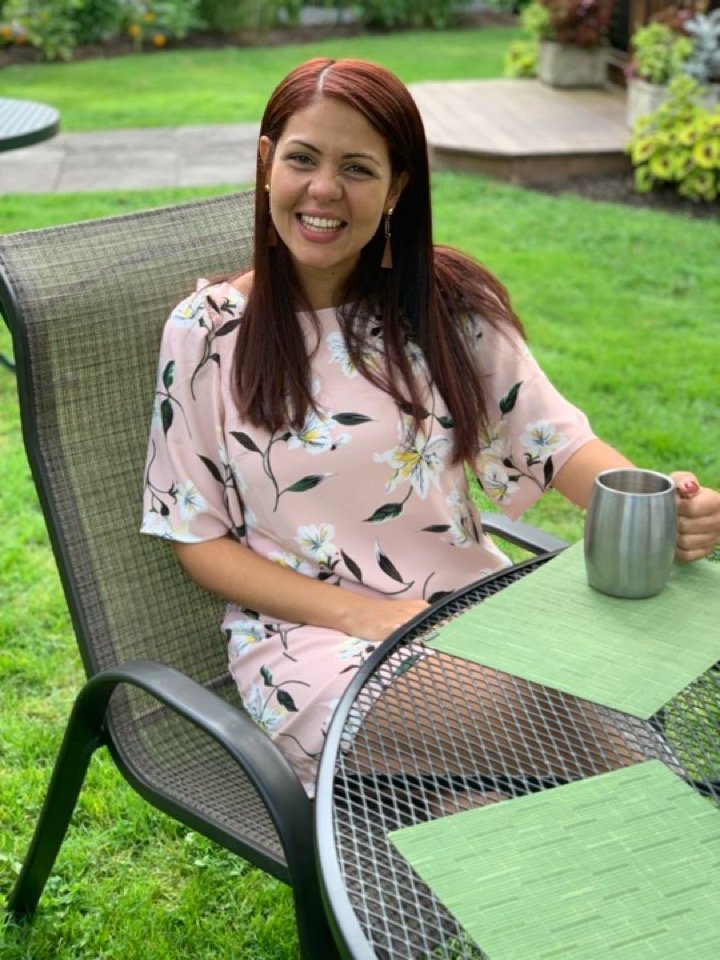 About the author: Anyeline is a mom to one, lover of Jesus, and enjoys a great cup of coffee. She is originally from the Dominican Republic, but is now a proud U.S. citizen. When visiting our church, you can find her teaching our young adult women or helping out in children's ministry. She always has a smile and a warm greeting for friends and strangers alike.