How To Set Adequate Goals For 2021: 3 Ways To Be More Intentional
What are your goals for 2021?
There is something thrilling and inspirational when a person sets out a goal and accomplishes it. This wasn't different for  Nerissa Cannon who "summited her first Colorado 14er (a mountain peak over 14,000 ft). She is in a wheelchair and cannot use her legs, but that wasn't going to stop her. For 7 brutal miles, Nerissa found a path forward – over rocks, through loose dirt and willows, to the summit of Mt. Bierstadt."
According to her story in NO BARRIERS, Nerissa was able to accomplish her goal through 27 people who showed up that day to help her fulfilled her purpose – most of them she didn't know, yet one of them said that the sense of community was indescribable.
Nerissa's story teaches us that goals are not only important for achieving our purpose, but also to make a positive impact in those around us. When having the right perspective a goal can be life-changing.
Nerissa says she wants to change the idea of "wheelchairs are limiting" to "wheelchairs enable".
As I began to think about goals, I realize that before we start setting goals for 2021, it would be convenient if we first stop and ask ourselves these questions:
What goals did I have for 2020?
Before we set new goals for the next year it would be good to think about our past goals. As we think about them, we need to ponder what those goals say about us.
For example, if all our goals were centered around our career it means we're very career-oriented people. However, if that's the case it would be good to consider if we need to balance our lives with other goals involving our spiritual life, personal relationships, and health.
In reality, God created us to live a balanced life, and if we just focus on one aspect of our lives we will never be content.
We also need to watch if our goals are always about escaping our reality.
There's nothing wrong with planning vacations a few times a year or being intentional about having coffee dates with our friends. However, when we start fantasizing or setting up unrealistic goals about life we might want to pay attention to the warning.
For example, if we set up our goals for going on fancy vacations 4 times a year when our budget only allows us once a year or going out to eat with our friends to expensive restaurants once a week even when we don't have the money for it, it is an indication that we are not living content lives.
When we are content, we are grateful for our lifestyle and don't have the need of getting into debt. This doesn't mean that we shouldn't want better things, it just means that we need to have the right perspective and constantly remind ourselves of the truth.
We always need to remember that great things require sacrifices.
So maybe in this season of your life, you're getting fewer luxuries but are investing more in quality time with your family and God. We won't be able to have everything in life, so it's best if we prioritize the things that will bring us more satisfaction in the long run and will impact others in a positive way.
Was I able to achieve any of those goals?
We need to set out clear and measurable goals so we can look back and see if we have made any progress.
I know what you might be thinking right now, if one of my goals was to become kinder, how can I measure it?
We need to know that "becoming more kind" isn't a clear goal. We should set a goal that leads to a specific action, for example, "I'm going to start making meals for a different family every week." Even though we feel that's too rigid, it's a starting point that will get us closer to our goal.
If we want to become more healthy instead of just saying it, we can set a goal to start walking 30 min 4 times a week. With this in mind, our brain has now a clear direction of what is expected of us beginning January 1st.
With a clear and traceable goal, we will become excited every time we see our progress, and if we don't accomplish it one week we will be able to think about possible solutions to overcome the challenges we face along the way.
If I achieved the goal, did it have a positive impact on my life and others around me?
When setting up goals we need to think about the real impact it will have not only in our lives but others' as well. We need to think if overall our new goals will be good for us and others.
For example, if you have a full-time job and a family, will it be a good idea for you to start school for a career change now? Before making that decision think first if this is the best time to sacrifice time with your family, or maybe before doing it, you can consider cutting back some expenses so you could work part-time.
I'm not against pursuing dreams, but I believe there is a perfect time for everything, and before making a decision that it's going to have an impact on us and our loved ones, it's wise to take it to the Lord for prayer to see if it's His will.
Final thoughts
Beyond all the planning, let's set out goals to bring glory to God. Goals that bring us closer to Him. Let's give Him the first place in our lives and leave Him room to do the incredible in us, after all, "We can make our plans, but the LORD determines our steps." Prov. 16:9
Have a blessed beginning of the year 2021!
---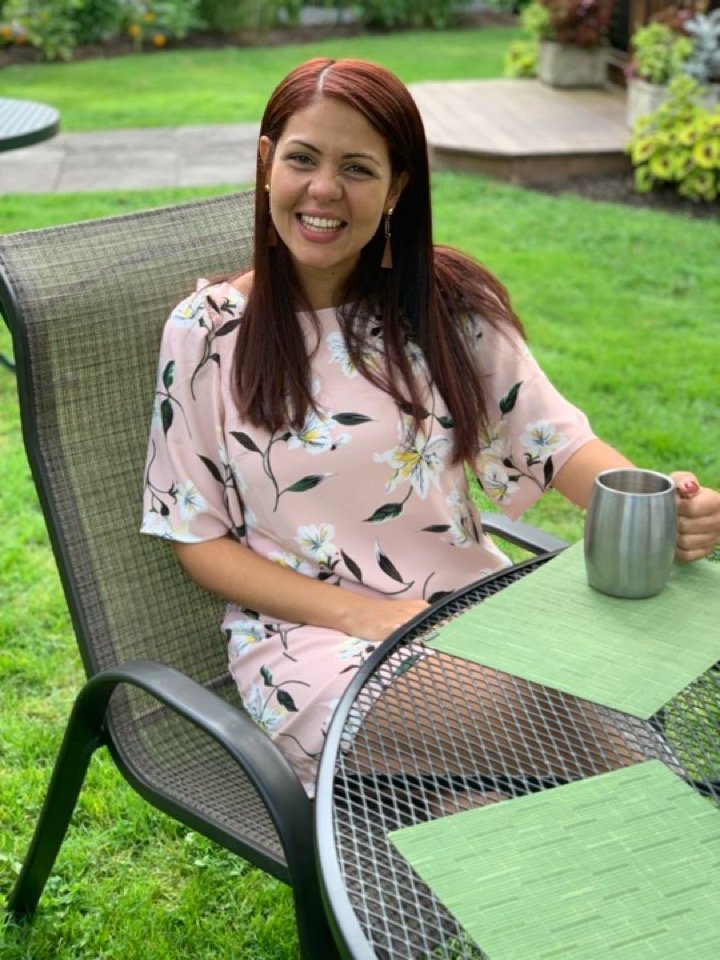 About the author: Anyeline is a mom to one, lover of Jesus, and enjoys a great cup of coffee. She is originally from the Dominican Republic, but is now a proud U.S. citizen. When visiting our church, you can find her teaching our young adult women or helping out in children's ministry. She always has a smile and a warm greeting for friends and strangers alike.