We strive to make our services welcoming to everyone – no matter what language you speak. In light of that, we have services available in both English and Spanish on Sunday mornings. Our Spanish speaking congregation meets together for fellowship and is currently streaming Sunday worship services from the Dominican Republic.
A Spanish women's Sunday School class is held each week at 11:15 am, as well as a women's Bible study on Wednesdays at 7pm. Both of these are led by Anyeline Paulino.
---
Meet Our Teacher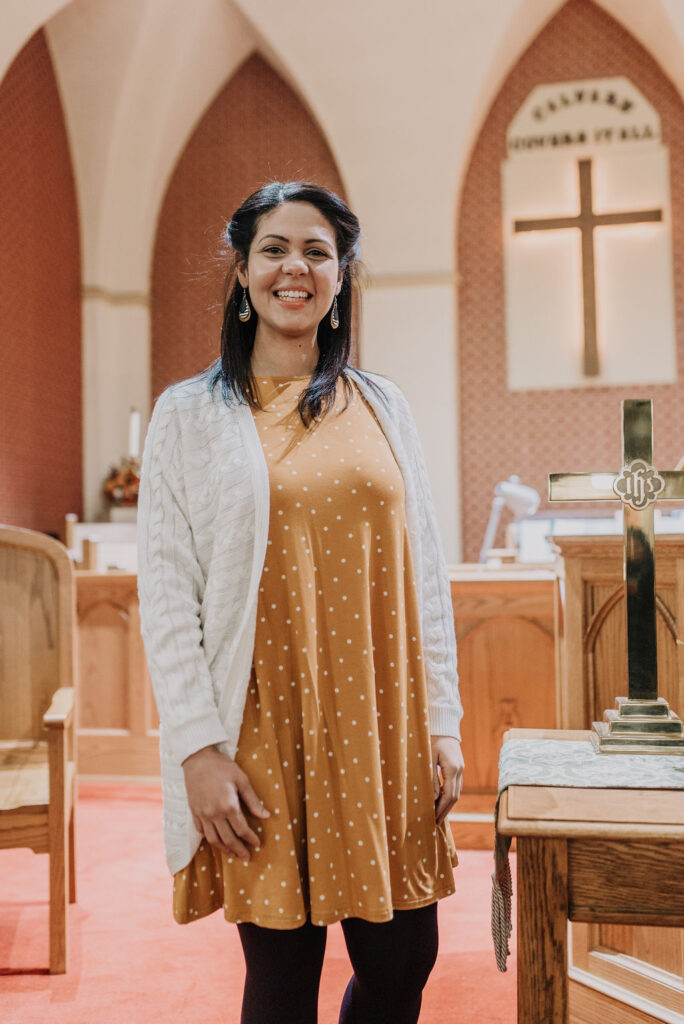 Anyeline Paulino
Anyeline is a mom to one, lover of Jesus, and enjoys a great cup of coffee. She is originally from the Dominican Republic, but is now a proud U.S. citizen. When visiting our church, you can find her teaching our Spanish women's Sunday School and Bible Study or helping out in children's ministry. She always has a smile and a warm greeting for friends and strangers alike.