Discovering the Will of God – He has Rescued Us
" For he has rescued us from the dominion of darkness and brought us into the kingdom of the Son He loves, in whom we have redemption, the forgiveness of sins" Col. 1: 13-14
Even though in these days we don't use the word slave often still many of us know exactly how it feels, especially these days: being a slave to worry, anxiety, impulsive shopping, overeating, smoking, drinking, getting in debt, getting involved in the wrong relationships, and so forth; we know these are detrimental to us, however, we just don't know how to stop.
We want to, we just don't know how to. As we have been studying the past verses to discover the will of God, we get here. If you ask me, these are the most important verses in the chunk we have studied so far because they remind us what is the confidence we have in asking God to fill us with the knowledge of His will, asking Him to strengthened us with all His power and in giving Him thanks for making us participant kingdom's inheritance (Col. 1: 9-12), He has RESCUED US.
We no longer belong to the dominion of darkness, we no longer have to be slaves because He has delivered us. In His Son, we have REDEMPTION and the forgiveness of sins. If you have accepted Christ as your savior you are FREE, God has forgiven you. Eph. 2: 4-6 says, "But because of His great love for us, God, who is rich in mercy, made us alive with Christ even when we were dead in transgressions- it is by grace you have been saved. And God raised us up with Christ and seated us with Him in heavenly realms in Jesus Christ".
I pray today that you understand the love God has for you. There is nothing God is going to withhold from His children. The wisdom of the Lord says, " I love those who love me, and those who seek me find me". Proverbs 8:17.
As we face these unprecedented times of confusion and uncertainty and try to figure out God's will, let's take courage with the certainty we have as Christians, we belong to the kingdom of the Son of God and no financial crisis, social distancing or protests and factions can take that away from us.
---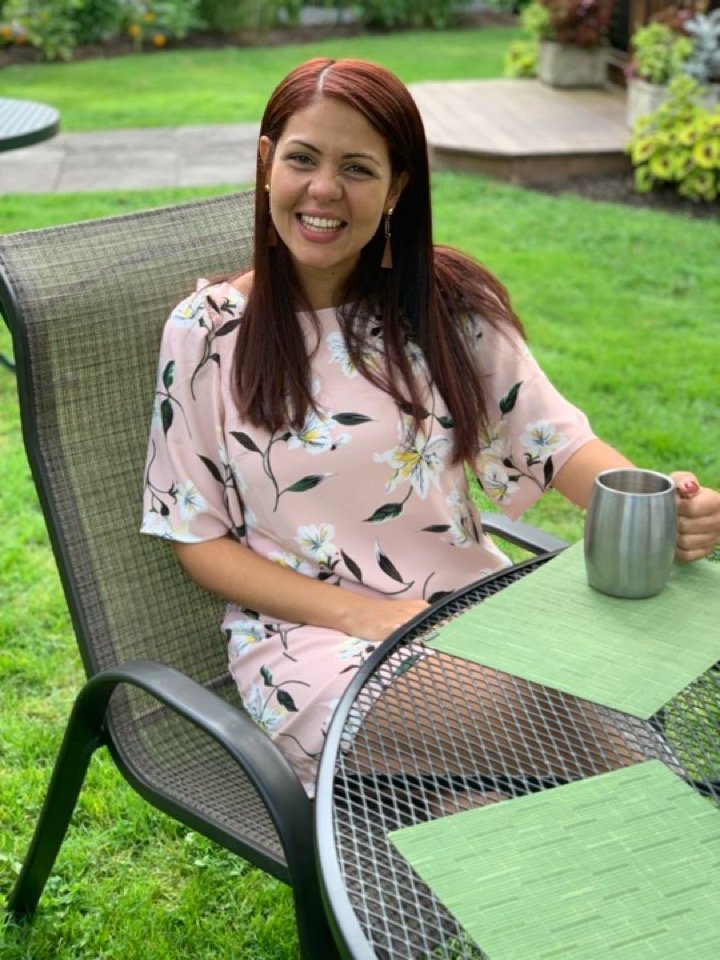 About the author: Anyeline is a mom to one, lover of Jesus, and enjoys a great cup of coffee. She is originally from the Dominican Republic, but is now a proud U.S. citizen. When visiting our church, you can find her teaching our young adult women or helping out in children's ministry. She always has a smile and a warm greeting for friends and strangers alike.