"Therefore, there is now no condemnation to them which are in Christ Jesus, who walk not after the flesh, but after the Spirit." Rom. 8:1 KJV
It is such a blessing to know that in Christ Jesus there is no condemnation. But what does the phrase after such a wonderful declaration mean… " for those who walk not after the flesh, but after the Spirit"? The apostle Paul is identifying what the walk of an authentic Christian should look like.
What does it mean to live by the Spirit and not the flesh?
There might be a more complex theological answer to it, but focusing on the practical side of it, it means to learn new and healthy habits. Our flesh often has unwise and unhealthy cravings, this is because we live in a fallen world and our citizenship is from sinfuland. Everything on earth is broken, including our desires.

When we enter the kingdom of God, by accepting Jesus as our Savior,  we acquire a different citizenship. Our cravings, desires, and set of values must be transformed. Entering the kingdom and not shifting our perspective and habits could end in weariness and disappointment.

There are so many promises we expect to see fulfilled in our lives and others around us, yet, we shouldn't forget, as Christ-followers, there are responsibilities also. Vs 8 says: "Those who are in the realm of the flesh cannot please God". We were created to worship and please God; when we fail to do so there is a part of us that is still distant from experiencing intimacy with Him.

We need to say no to the flesh and yes to the Spirit, so we may have an abundant and peaceful life. Small and practical steps like setting boundaries on our entertainment – what we see or what we listen to – or just deciding to start waking up 20 minutes earlier to spend some quiet time with God it's living by the Spirit. And when we start making those small changes in our lives we realize that living by the Spirit has to do more with having a sound mind and discipline than pursuing some mystical experience.

What is an old destructive habit in your life that is hindering you from walking by the Spirit and being closer to God? I challenge you today to surrender it to Him. By doing so, we show to the world that our relationship with God is as real as any other.
---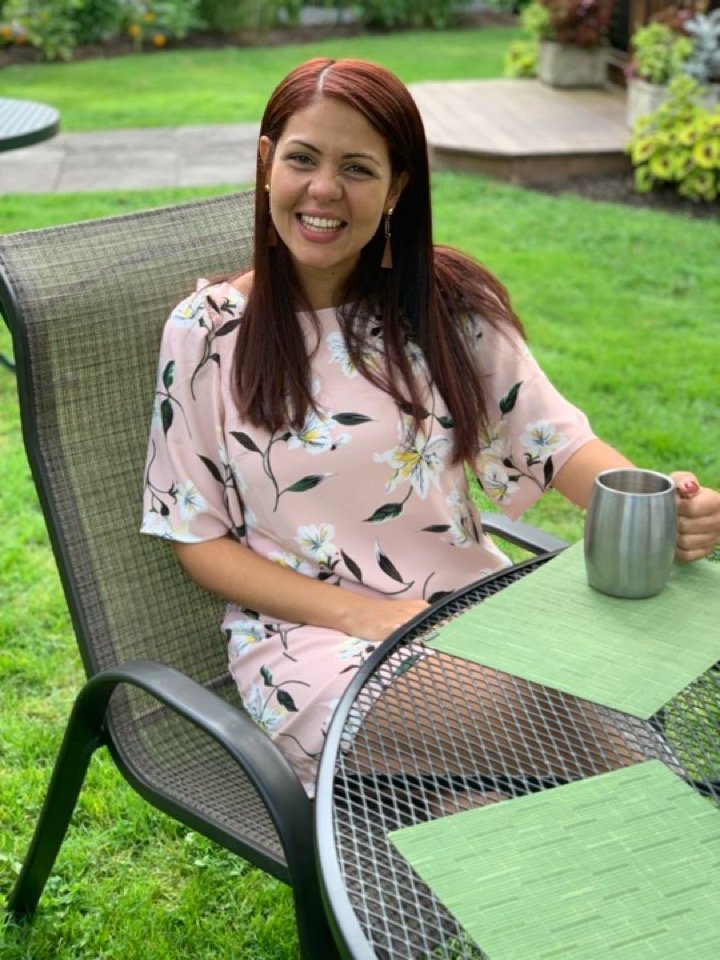 About the author: Anyeline is a mom to one, lover of Jesus, and enjoys a great cup of coffee. She is originally from the Dominican Republic, but is now a proud U.S. citizen. When visiting our church, you can find her teaching our young adult women or helping out in children's ministry. She always has a smile and a warm greeting for friends and strangers alike.