"When Can I Go And Meet With God?"
"As the deer pants for streams of water, so my soul pants for you, my God. My soul thirsts for God, for the living God. When can I go and meet with God?" Psalm 42:1-2
It was a very heated conversation and he was questioning everything I'd say; what a challenge! One of or topics was about Christians' devotions. I argued that it's essential for Christian growth to read the Bible and pray (this is how I picture in my mind the beginning of a relationship with God). He'd argue that it's not necessarily effective, because if reading the Bible becomes just one more chore on our to-do list then it's not genuine.
After he exposed his point of view, while I was asking the Father to help me understand what he was trying to say (it's not easy for me to welcome criticism) I realized, although I had a very clear concept in my mind, maybe I should evaluate the theology I teach in my Sunday school class and Bible study groups.
When I say a Christian should have a devotional with God every day, meaning he/she should have a specific quite time to read the Bible and pray to God, it's not that it should be on our to-do list just to check it off.
Even though the word devotional is not in the Bible per se, the definition of devotional is. According to the dictionary, it means "a short worship service", in this case to God. In other words, devotional is the time we spend worshiping God.
While it's true we should worship God throughout the day in our minds when working, studying, exercising, and taking care of our family, wouldn't it be also an essential act of worship to set apart a specific time (20-30 mins or 1 hour depending on our availability) reserved for Him because we understand He's the highest priority in our lives and our day hasn't served its purpose if we don't come without any distractions to talk to him?
It's not an "I have to" attitude, instead, it's an "I can't wait to do it" attitude just like the psalmist in Psalm 42:1-2. "When can I go and meet with God?" That should be the Christian's desire all day long.
The word devotional also is synonym with friendship, meaning, we can also think of it as nurturing a friendship. If it's real friendship, aren't we intentional about having dates and spending time together? It's not something on our to-do list, rather, we do it to enjoy that intimate relationship.
Just because many have taken the "devotional time with God" and turned it into a task like doing laundry or going for groceries, doesn't mean the expression lacks worth. After all: " [God] You make known to me the path of life; you will fill me with joy in your presence, with eternal pleasures at your right hand." Psalm 16:1
Oh my Lord, may my soul always thirst for you; the living God. May my desire always be "when can I go and meet with God?"
---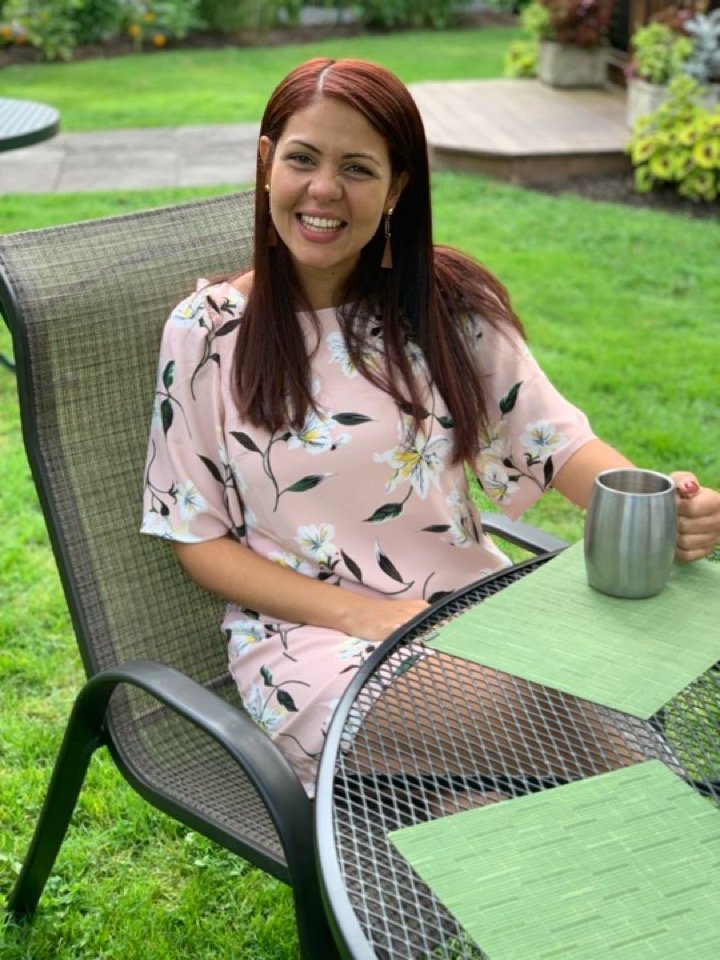 About the author: Anyeline is a mom to one, lover of Jesus, and enjoys a great cup of coffee. She is originally from the Dominican Republic, but is now a proud U.S. citizen. When visiting our church, you can find her teaching our young adult women or helping out in children's ministry. She always has a smile and a warm greeting for friends and strangers alike.