If I Confess My Sins, Will They Accept Me?
"Therefore confess your sins to each other and pray for each other so that you may be healed. The prayer of the righteous person is powerful and effective." James 5:16
The other day I was talking to my friends about the small group Bible study that I go to. While I was making a comment about how normal the confession of sins is in a small group, one of them said:" I don't know which one you go to, but the ones I've been to are not like that", meaning the confession of sins in small groups was unusual.
This comment stuck in my mind. Why do we go to small group Bible studies? The answer could be to get deeper in God's Word; but what happens with this is that if we don't humble ourselves and confess our sins, this hinders us from coming close to the Lord: "When I kept silent, my bones wasted away through my groaning all day long." Psalm 32:3
In today's verse, James exhorts us to confess our sins to one another. Why would he give us that exhortation? Something extraordinary happens when we are honest with others.
First, it humbles us. To accept in front of others that we don't have our lives all figured out or that we fail in certain areas of our lives exposes our weaknesses and it strips us from any pride.
Second, the others can see they're not the only ones struggling with sin. This is an encouragement and blessing in their lives.
Third, it gives us a picture of what God planned for Christian fellowship. Imagine what could be accomplished by a community of people that knows each other struggles, and yet are supportive to one another; to understand that no one is perfect and everyone needs the grace of God.
Forth, these people can pray in more specific ways for us.
Thinking about this, it comes to mind the picture of a military unit. These people train together so they can defeat the enemy. When they are training together they are able to see the weaknesses and strengths of each one in the unit, and it gives them a better idea of how they could work together to get better at it and be able to protect each other because they have the same goal. It wouldn't make sense that they'd want to hide their weaknesses. If they did, the others wouldn't be able to help them, and at the same time, they could put others at risk.
When reading this, I know you might think this all sounds nice, but you don't know who to trust; it's good to be cautious because we don't want someone to turn our lives into a tv show. James says something key in the text: the prayer of the righteous person is powerful. I think he is trying to say that we should seek to have godly people around us. People that truly care for us, and if we don't have them, we should pray for God to send them.
At the same time, we should pray to be the person someone could confess their sins to, and we could be gracious and try to listen instead of judging: "Be kind and compassionate to one another, forgiving each other, just as in Christ God forgave you." Ephe. 4:32
---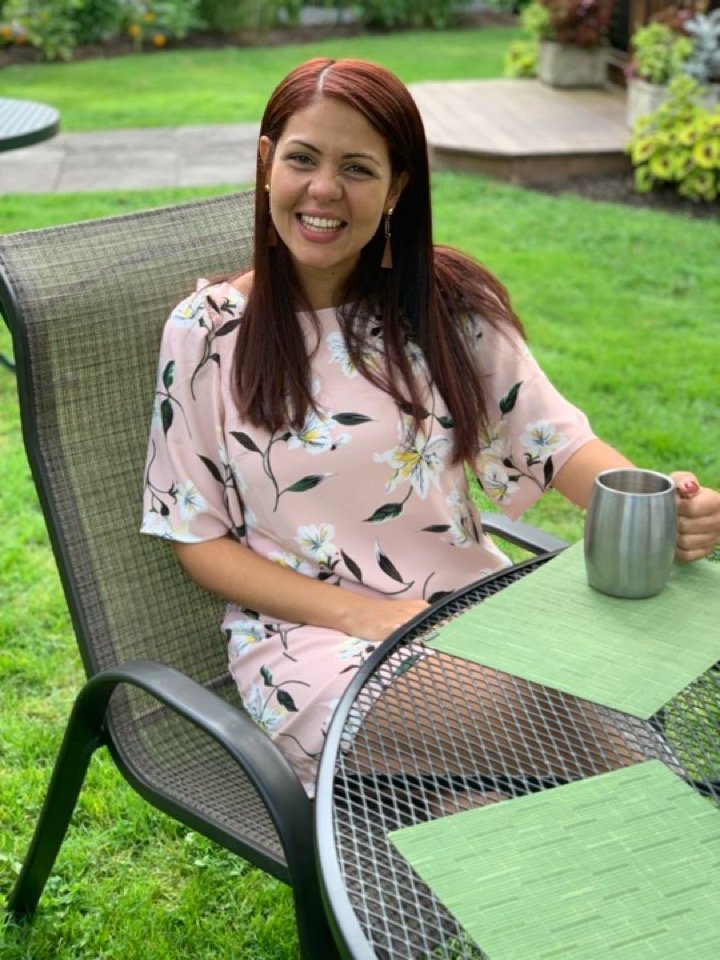 About the author: Anyeline is a mom to one, lover of Jesus, and enjoys a great cup of coffee. She is originally from the Dominican Republic, but is now a proud U.S. citizen. When visiting our church, you can find her teaching our young adult women or helping out in children's ministry. She always has a smile and a warm greeting for friends and strangers alike.