Fundamentals To Become A Great Entrepreneur- The Bible 101
"All Scripture is God-breathed and is useful for teaching, rebuking, correcting, and training in righteousness, so that the servant of God may be thoroughly equipped for every good work." 2 Tim. 3:16-17
A few days ago I was listening to a podcast about entrepreneurship, where Dan Norris was being interviewed. He is award-winning in Content Marketing and is also a successful international speaker. He was explaining seven tips for entrepreneurs who seek to become more successful in their businesses. Out of the seven, he mentioned three that stuck in my mind. They were very good, but what got my attention is that we could trace those back to the Bible:
Be more generous: "A generous person will prosper." (Prov. 11:25a). It shouldn't be a surprise when Dan says that an entrepreneur must be generous. As Christians entrepreneurs, our businesses will be tools that God uses to not only prosper us but to bless others. In our mind must always be the questions, "What can I share with others?", and "How I could be more intentional about giving?".
Besides that point, it's something that also has an effect on our customers and potential customers. We are in times where the consumer is looking for aggregate value in his product, but also they value a good image and perception of the brand or business. I think people are more willing to establish a relationship with someone if they understand their purpose is not only to generate profit.
Help more: "Serve one another humbly in love." (Gal. 5:13b). This idea of helping more comes from having the disposition to serve others. As Christian entrepreneurs, we should have a heart to serve. When we are going to start a business we should ask ourselves if we have the intention to unselfishly do something for others.
To serve others has always played a crucial part in business. I remember when I was little, there were occasions when neighbors would come to my mom's hardware store after closing hours because their faucet just broke and they had to fix it. My mom could've said no, but she understood she had a commitment to her customers beyond her schedule. She wanted to serve them, to provide solutions for our neighborhood, and this was very fruitful because when a big hardware store moved into the community, our neighbors would still buy from her.
Be a contrarian: "Do not conform to the pattern of this world, but be transformed by the renewal of your mind." (Rom.12:2a). The idea of this is not to be controversial, but genuine. Just because everyone is accepting or following a new trend doesn't mean we have to do it also. God is calling us to be separated for Him, to follow His Word and statutes, and we shouldn't be intimidated by the crowd.
If there are business ethics that don't align with God's Word, even though in the eyes of the world it's ok, let's not accept them. I know it might be scary because we can think that people won't want to do business with us, but the reality is that there are people in the market who value honesty and business with boundaries, even if they don't understand it. This will be crucial to establish our credibility because they are going to realize we are not willing to build our business in exchange for sacrificing our values.
It fills me with satisfaction to know that the Bible is NOT an expired book. It's good for spiritual guidance, but also as a practical one. As today's verse says, through the Scripture God wants to equip us for every good work, that includes our businesses.
---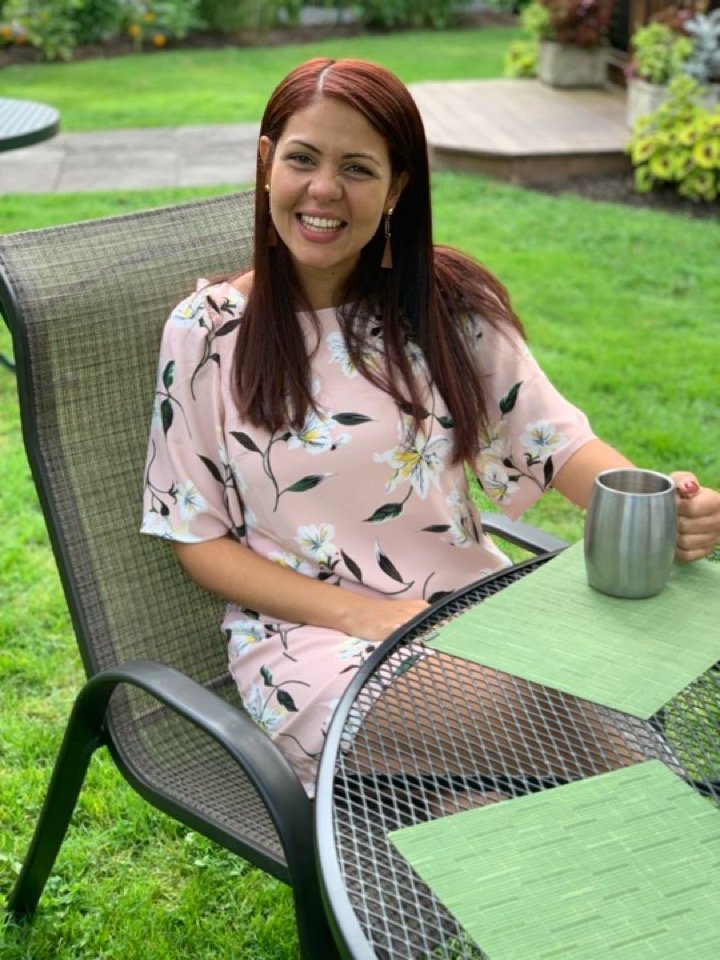 About the author: Anyeline is a mom to one, lover of Jesus, and enjoys a great cup of coffee. She is originally from the Dominican Republic, but is now a proud U.S. citizen. When visiting our church, you can find her teaching our young adult women or helping out in children's ministry. She always has a smile and a warm greeting for friends and strangers alike.