How To Silence The Voices That Haunt Us Inside Of Us
"Therefore, there is now no condemnation for those who are in Christ Jesus, who walk not after the flesh, but after the Spirit" Rom. 8:1
I felt the scene repeating itself – we were sitting in the car and my son asked me if we could invite his friend home that Saturday morning. I felt frustrated right away. It shouldn't be so complicated; the only thing he wanted was to spend some time with his friend. However, because of the big to-do list I had, it was impossible for me to do another thing that day. I couldn't pick up his friend, so the answer had to be no. Sadly, that answer was more frequent than what I would've wished in this season of my life.
Of course, after saying no and explaining why, I spent part of the day blaming myself because of it. All kinds of thoughts went through my mind: I'm such a bad mother; should I quit my studies to spend more time with him or am I frustrating him?. I don't know if you have been in that place, feeling guilty again because you can't be everything for everyone.
Thank God, in the middle of all that noise, I heard a voice that said: Are those thoughts true? What filter are they going through for you to know they're real? Would you tell those words to your friends? Suddenly, I remembered Satan is the father of all lies and he will try to keep me from fulfilling the role God has for me in any way, just the same way he tried to use Peter to keep our Lord from dying for us on the cross.
One of Satan's lethal weapons to keep us chained so we are unable to reach our full potential is guilt. This is defined by Rafael Raja, as "some kind of internal voice which self-condemns us all the time for something we should, or should not, have said or done." We don't stop to think if it's true, we just feel like it is.
After I was able to think clearly, I remembered the true facts: I am studying to provide a better future for my son; even though I'm busy I always make sure to have dates with him during the week; the night before we had a movie night; it's not wrong for him to understand that everything is not possible all the time, because, in reality, it's not!
After thinking on all of those truths, I remembered even a more powerful truth – there is no condemnation for those who are in Christ Jesus, who walk by the Spirit and not the flesh. What a great way of having that guilt lifted up from my shoulders!
If we are walking according to God's will, we are not condemned, even when our feelings are shouting all the contrary.
How to know if we're doing God's will?
Pray about it, if it something that doesn't please Him, He'll take it out of your way.
Read the Bible, we can find many practical principles for the day to day.
Also, you can ask for advice from godly people around you.
Remember, God doesn't want you to walk in condemnation, He wants you to walk in freedom!
---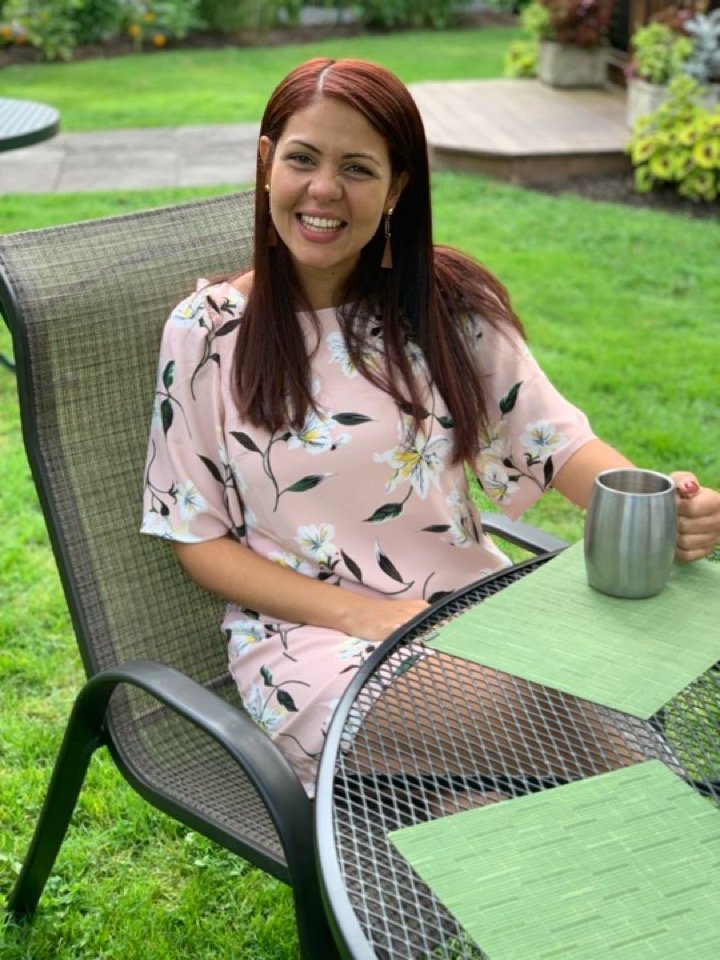 About the author: Anyeline is a mom to one, lover of Jesus, and enjoys a great cup of coffee. She is originally from the Dominican Republic, but is now a proud U.S. citizen. When visiting our church, you can find her teaching our young adult women or helping out in children's ministry. She always has a smile and a warm greeting for friends and strangers alike.