Renew Your Mind To Have A Victorious Life: 5 Steps On How To Change Lies For Truth
"And be renewed in the spirit of your mind; And that ye put on the new man, which after God is created in righteousness and true holiness." Eph. 4:23
The other day I decided that I was going to start picking up the garbage I found around my neighborhood during my walks so when I got home I could put it in the trash can. But what would happen if all of the sudden I forgot to throw it away and just carried it with me wherever I'd go?
For sure I know I'm going to stink a lot- haha. It's also going to be in the way making it difficult for me to think clearly, to have a renewed mind, and it's going to affect how I behave in my life.
I started to meditate on how similar this situation is to our Christian walk.
When we come to Jesus, our minds are filled with a lot of wrong beliefs – garbage – that we've picked up along the way. We are bombarded from so many places – social media, the news, the culture, our background – and because we didn't have the truth to fight it with, we just left it there, and those wrong beliefs informed our opinions, choices we made and how we behaved.
That's why sometimes it seems we cannot get it right. It seems that our lives are a mess and it's impossible for us to get out of the chaos. It feels the more we try to fix things the deeper we dig a hole for ourselves.
In order for us to renew our minds with the truth and not be confused with lies, we need to find a place where we can throw away the garbage. That place is at Jesus' feet, He is the one that can take it all and renew it with the truth that can set us free and can help us start restoring our lives.
It's important to mention this because sometimes we come to Him without taking into consideration that for us to change our lives, we need to renew our thoughts as well. What we do is going to be informed by what we think.
Even though Jesus came into our lives already and we are new creatures, we need to start to renew our minds. We need to base our mindset on the truth and our new identity so we can live triumphantly and not in failure, shame, and guilt.
To renew our minds means to replace all the false information that it's sabotaging us and the deceiving data that the culture promotes with healthy truthful information. When we start doing so, our perspective shifts and we can start making the right decisions and changing harmful habits one step at a time.
We'll start with small things, maybe choosing to get a full night of sleep over staying up all night watching Netflix; saying no to another shoe sale because we don't need it; even being kind to someone when we think they don't deserve it.
But we need to know that to renew our minds won't happen overnight. Accepting Jesus into our hearts doesn't mean it will automatically change our mindsets and will instantly modify our thoughts and behaviors.
We need to be intentional about renewing our minds if we want to live victorious lives.
How we can renew our minds?
First, we need to realize that we have toxic beliefs that are shaping our behavior and decision making.
Second, we need to bring it to Jesus' feet and confess it to Him.
Third, we need to be intentional about replacing those toxic beliefs with healthy ones.
Forth, we need to be patient and have grace for ourselves. It's impossible for us to change overnight the system of beliefs that we've had for years. We need to understand it's going to be a slow process, but as long as we continue to make small changes in the right direction we'll have small victories.
Last, we need to come to Jesus often to listen to His truth. Only by listening to His Word we will be able to start recognizing the truth and acting according to it.
We can't change our whole lives in the next 10 minutes, but we can start changing the next 10 minutes for our whole lives and that will make an incredible difference.
Let go of the garbage you are holding on to and renew your mind with the truth of Jesus.
---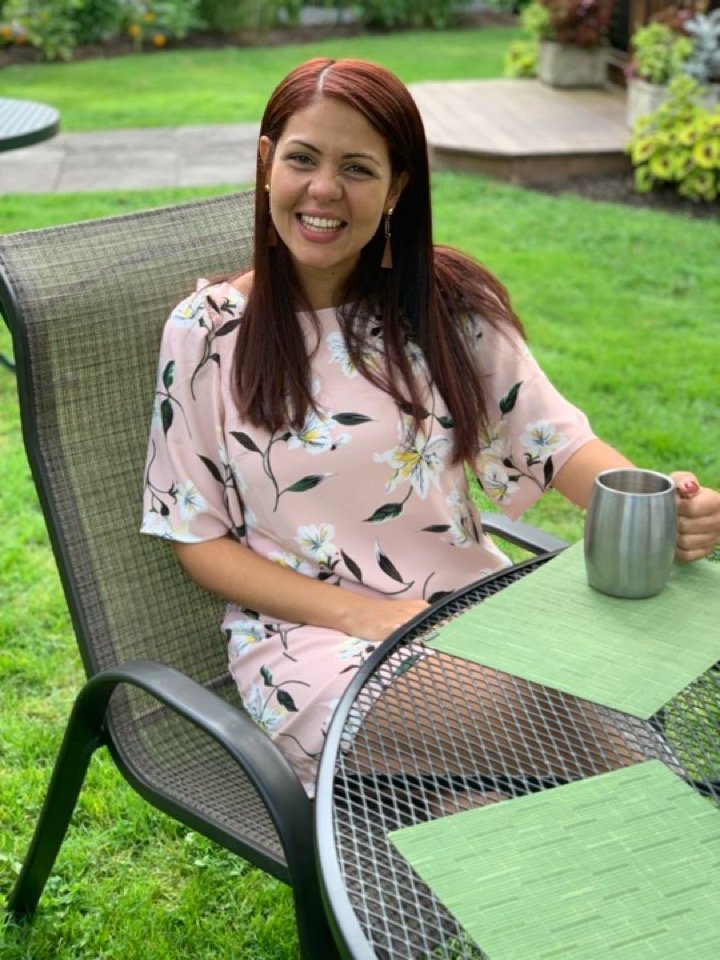 About the author: Anyeline is a mom to one, lover of Jesus, and enjoys a great cup of coffee. She is originally from the Dominican Republic, but is now a proud U.S. citizen. When visiting our church, you can find her teaching our young adult women or helping out in children's ministry. She always has a smile and a warm greeting for friends and strangers alike.