Let's Teach Our Children to Suffer Well
Are we teaching our children to suffer well?
Something I've realized is that nowadays fewer mothers are teaching their children to suffer well. Increasingly, more children and young people are less tolerant of suffering.
In the present, is typical to listen to almost every mother to say " I don't want to see my children suffering" or "I will do whatever it takes to avoid my children going through hardship". And even though is true that we should fight for our children's wellbeing within the reasonable and possible, we should remember that suffering is an unavoidable part of life, and it is a tool God uses to sanctify us: " Not only so, but we also glory in our sufferings, because we know that suffering produces perseverance; perseverance, character; and character, hope. And hope does not put us to shame, because God's love has been poured out into our hearts through the Holy Spirit, who has been given to us." Rom. 5: 3,4.
Taking that into consideration, I think that instead of focusing so much on trying to avoid suffering for our children, we should ask for wisdom and strength from the Lord. Ask Him to show us His Will amid the hardship, and that we can be intentional in pointing out the Lordship and mercies of God to our children.
Let's not allow their suffering to be wasted. Let's teach them how to suffer well.
I know it sounds crazy and counterproductive, but in the middle of a culture that screams that the only thing we deserve is happiness, as Christ-followers, we know that the only human being that didn't deserve suffering in this world was willing to suffer more than anyone else because of the joy to come: "Fixing our eyes on Jesus, the pioneer, and perfecter of faith. For the joy set before him, he endured the cross, scorning its shame, and sat down at the right hand of the throne of God. Consider him who endured such opposition from sinners, so that you will not grow weary and lose heart." Heb. 12:2,3
I invite you today to be a courageous mother who trusts in The Lord and Father of your children.
---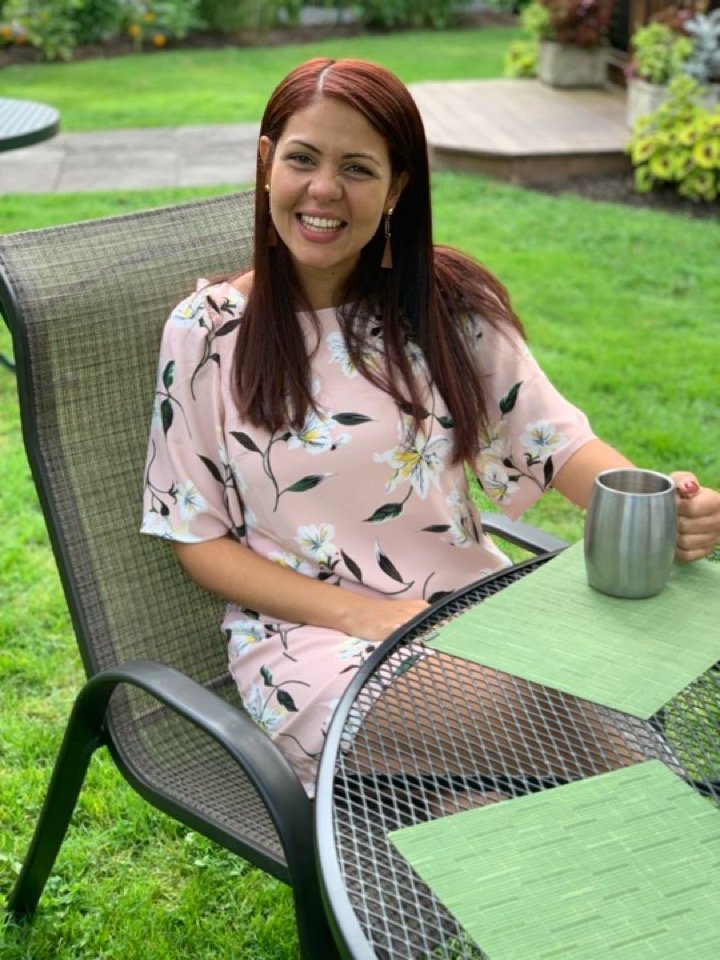 About the author: Anyeline is a mom to one, lover of Jesus, and enjoys a great cup of coffee. She is originally from the Dominican Republic, but is now a proud U.S. citizen. When visiting our church, you can find her teaching our young adult women or helping out in children's ministry. She always has a smile and a warm greeting for friends and strangers alike.