Parenting Our Children: The Most Effective Way
"Who is the king in your house, your son or Christ?"
That is a question I need to ask myself often when facing the pressures of this culture which proclaims that children are the new kings at home.
A culture that says we must give all of our time, money, and devotion to our children, 24/7.
If we're not investing everything, we're not giving enough. It's all or nothing.
From the moment they're born, we must make sure our children grow up in the perfect home, with each moment of their future scheduled. To not waste any minute, filling each second with optimized activities for their growth.
That means that in the home, the focus must be entirely on the children. To guarantee their success and avoid failures and suffering.
What's the problem with this?
Moms, especially, are experiencing unprecedented high levels of anxiety.
We've set up such high standards in the work and parenting field, they're impossible to reach.
We often feel like a fraud. We feel guilty. Our days aren't enough to take care of those around us, much less to take care of us. We don't have the time to go to Jesus' feet to breathe and rest. To listen to what he has to say.
The truth is we can't give to our children what we don't have.
To give the best to our children, we must promote the beauty of the gospel in our homes.
A gospel that says:
We must die to ourselves for Christ to live in us.
"I have been crucified with Christ and I no longer live, but Christ lives in me. The life I now live in the body, I live by faith in the Son of God, who loved me and gave himself for me." Gal. 2:20
Suffering is unavoidable but, with the correct perspective, it will bring glory to God.
"Not only so, but we also glory in our sufferings, because we know that suffering produces perseverance; 4 perseverance, character; and character, hope. 5 And hope does not put us to shame, because God's love has been poured out into our hearts through the Holy Spirit, who has been given to us." Rom. 5:3-5
We should seek heavenly, and not earthly, treasures.
"Do not store up for yourselves treasures on earth, where moths and vermin destroy, and where thieves break in and steal. 20 But store up for yourselves treasures in heaven, where moths and vermin do not destroy, and where thieves do not break in and steal. 21 For where your treasure is, there your heart will be also.Mat. 6:19-21
If we want to be the first must serve.
"Sitting down, Jesus called the Twelve and said, "Anyone who wants to be first must be the very last, and the servant of all."Mark 9:35
This world only offers passing enjoyment, but in the presence of God, there's fullness of life. 1 Jn. 2:16-17.
"You make known to me the path of life; you will fill me with joy in your presence, with eternal pleasures at your right hand.Psalm16:11
Our goal should be to have a Christ-center home. A home that points out to the cross. God made flesh who gave himself in sacrifice for others.
When we based our values and purpose on the eternal, our home will be unshakable. No matter what school your children go to, what sports they play, or if they spend a boring afternoon.
If we want to serve them well, we must put Christ in the center.
He will show us what priorities we should focus on at this stage of their lives.
He will guide us to take the correct steps.
 And when this happens, we could be women who live free from anxiety, moms who love and celebrate their children but serve only one king, Christ.
---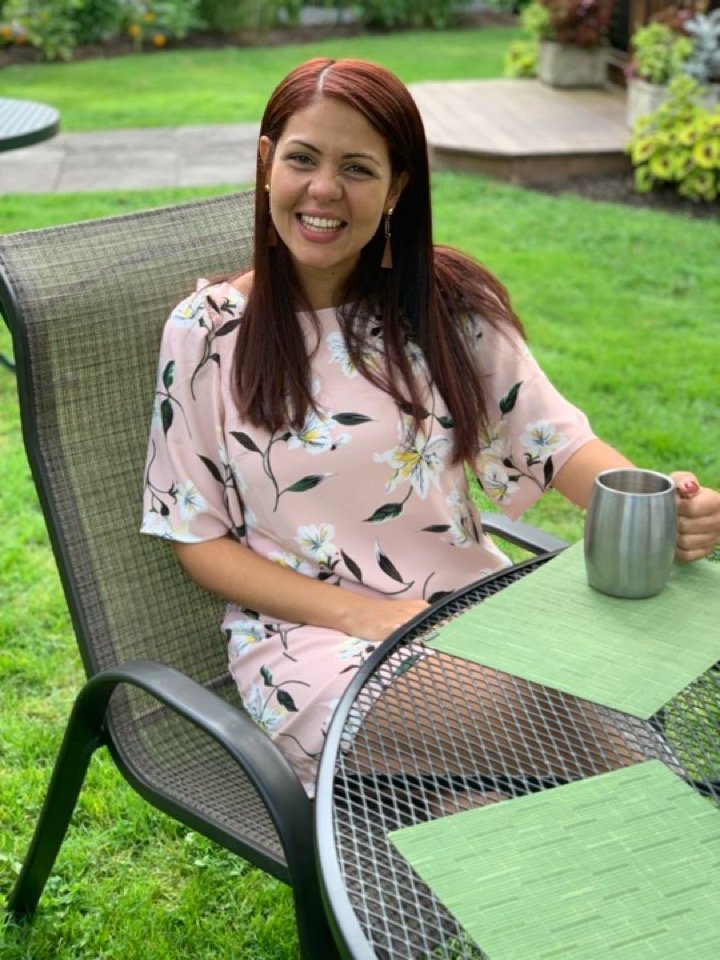 About the author: Anyeline is a mom to one, lover of Jesus, and enjoys a great cup of coffee. She is originally from the Dominican Republic, but is now a proud U.S. citizen. When visiting our church, you can find her teaching our young adult women or helping out in children's ministry. She always has a smile and a warm greeting for friends and strangers alike.