Christianity's #1 Life-Changing Difference – Why Should It Matter To You
" The world and other religions tell us: 'Be good, and we'll accept you.' Christianity says: 'Accept Jesus, and then you're free to do good." Tim Keller.
I heard this quote recently and it has impacted me. I couldn't explain better the difference between humanism and the other religions vs. Christianity.
Christianity is something counter-cultural, and I know that's why is so difficult for us to accept it. All of Christianity's foundation go against what we've learned; that salvation comes from within us. Only we have the ability and power to save ourselves.
To be justified is something we earned, the culture says. We achieve our position in society through our efforts, and if we obtain it through others, we must compensate it with our good actions to not be dismissed.
This is why we live with such high levels of hunger and anxiety for achievement. We must do, to have the recognition and approval of others.
But not in Christ. Of all religions, Christianity says we're incapable of getting true salvation, true approval by our own.
It says that because of our sin, we can't be naturally good. That's why Christ – The King of kings and Lord of lords – became human, to achieve what we couldn't do in our flesh, to restore our relationship with God.
" For all have sinned and fall short of the glory of God, and all are justified freely by his grace through the redemption that came by Christ Jesus." Rom. 3:23-24
What other religion or doctrine teaches that their leader sacrificed himself because he saw no good in his followers? Or because he saw they were not capable to reach out for salvation?
If sacrifice it's mention in other doctrines or religions, it's because the leader believed his followers had the potential to do good and to achieve excellence.
Not our Christ. He saw the true sinful human condition, our incapability of pleasing the Father one day, and yet, he decided to sacrifice himself.
And even better yet, unlike other religions and doctrines, we don't believe in a dead leader. We don't follow the teachings of a prophet who no longer exists. One who in the end, couldn't save himself.
Christ gave himself in sacrifice for us and was crucified, but the story doesn't end there. On the third day, he resurrected and conquered death!
Why does this matter?
The human being's biggest fear – death – was conquered by Christ that day, and we're invited to participate in that victory. In him we're more than conquerors, not because of what we've done, rather because of what he did.
Good invites us to come to Him through Christ Jesus so that we can have everlasting life. " Now this is eternal life: that they know you, the only true God, and Jesus Christ, whom you have sent." John 17:3
And while we're on earth he offers us abundant life here too. He wants us to stop being prisoners of this world's standards.
"The thief comes only to steal and kill and destroy; I have come that they may have life, and have it to the full." John 10:10
God wants us to stop looking for satisfaction in things that promise to fulfill us but never do. We're always expecting that the next thing to happen is what will bring us fulfillment. However, it's not true. The only one who can give that abundance and intimacy is God.
Don't reject Christ, receive him.
Maybe you think you've never rejected him. You just need more time. But the reality is that none of us know how much time we have on earth. We don't know when our time will be up, but one thing is for sure, when it happens you'll want to have Christ with you.
"Here I am! I stand at the door and knock. If anyone hears my voice and opens the door, I will come in and eat with that person, and they with me." Rev. 3:20
---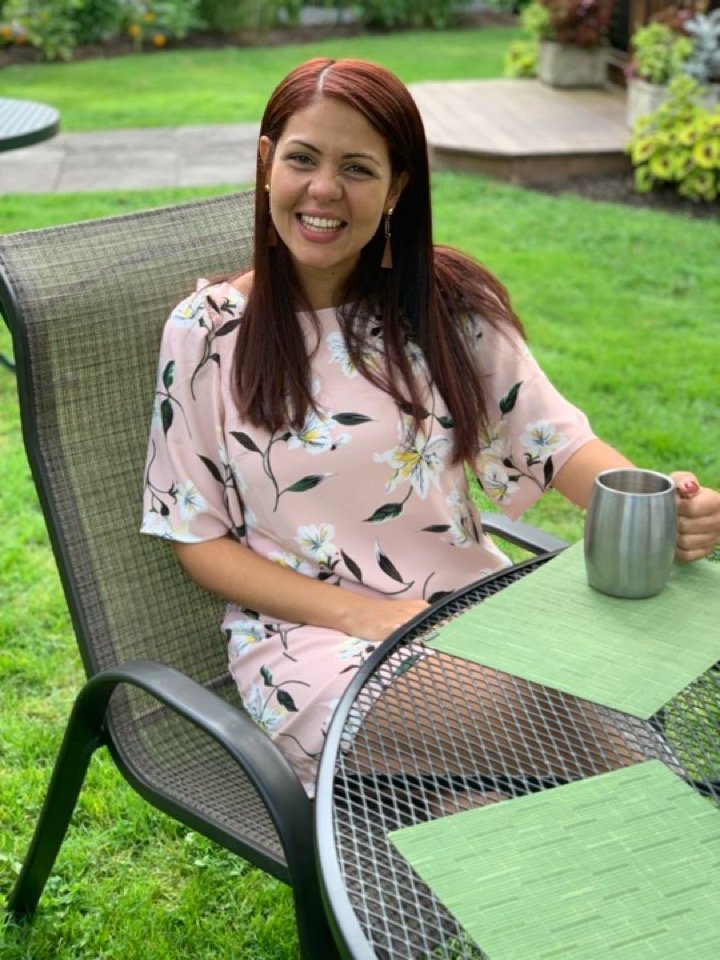 About the author: Anyeline is a mom to one, lover of Jesus, and enjoys a great cup of coffee. She is originally from the Dominican Republic, but is now a proud U.S. citizen. When visiting our church, you can find her teaching our young adult women or helping out in children's ministry. She always has a smile and a warm greeting for friends and strangers alike.